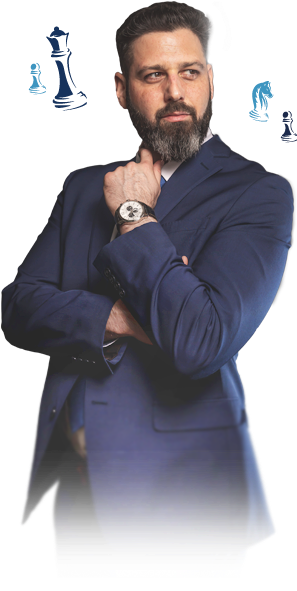 Liron Kaplan is a business growth consultant, expert sales coach, and award-winning public speaker and presenter. He has extensive sales experience and has been leading sales teams for his entire career.
Liron's journey in the high tech business world began in "MAMRAM", the leading IT infrastructure unit of the Israeli army. During his military service, he established the unit's marketing team. After being honorably discharged, Liron immediately began to work in the tech industry.
He quickly began managing sales processes, leading teams and became known as a skilled "closer". Early in his career, Liron began developing result-oriented sales methods based on the values of determination, resilience and self-improvement– principles which he learned during his time as a professional basketball and handball player.
For a few years, Liron juggled hi-tech sales positions with academics. He completed his BA at the Ruppin Academic Center, majoring in Business Administration while researching in how internet marketing influenced the strategic goals of "born global" companies. He later attended the Interdisciplinary Center Hertziliya (IDC) where he graduated with an LL.B of Law, Government Diplomacy & Strategy.
He later held executive positions at "MIGVAN Technologies" and "Variscite Ltd." as V.P Sales & Strategic Business Development and International Sales Director, respectively.
In his time in these roles he completed deals with a long line of industry leaders such as: Bosch, General Electric, Leica Bio System, Precor, Mellanox, HP, and many more.
In his role at MIGVAN", Liron was part of a leading team that planned and executed three merger and acquisition processes in a three year span.
In 2019, Liron decided to apply his years of sales experience to his own venture.
He founded the company "Bseller", which is a global consultancy agency for business growth training and solutions. "Bseller" specializes in the customization and implementation of tech sales tools that are based on proven sales strategies. "Bseller" was created to serve as a bridge between the old and new sales worlds.
The company transforms and trains sales to continue growing in a new and much more competitive sales world. Bseller focuses on upskilling exisitng teams with new adjusted methodolgies and tools to enhance customer experience and create deal success in both face to face and remote interactions.
Liron sees a successful sales process as one that incudes a personal human connection, long lasting business relationship and is supported by tech tools to monitor data and create consistency in growth over time.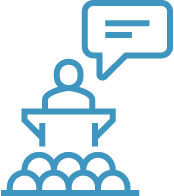 Liron is also passionate about sharing his extensive sales knowledge with up and coming professionals.He has shared his business philosophy on various podcasts, lectures and webinars, led professional development workshops for entire sales divisions, and has been the head content developer for sales training and enablement programs.
He led the development of "Jolt"'s sales development and customer success courses, and he is the primary trainer leading students towards a professional career in high-tech sales.
His guiding principle is to always remember that you are selling to people, and that the key to a successful sales career is to use influence skills and tools to build genuine trust and long-lasting relationships with clients.
Liron is also passionate about sharing his extensive sales knowledge with up and coming professionals.
Global Networking Lifestyle
Digital Transformation in Sales Teams
Four Articles Liron wrote about the benefits of a CRM for businesses (Hebrew)
"When do you Need a CRM" Podcast (Hebrew)
"Selling in a Start-Up" and use of a "CRM" Podcast (Hebrew)
"How to Sell in the New World" Podcast (Hebrew)