We implement custom tools & automations that empower
customer facing teams and speed up their growth
"
In the past, you needed to get your foot in the door.

Today you need to get your face on their screen.
"
BSELLER is where you start laying the tech foundations for massive growth. The company was founded by business growth expert Liron Kaplan in 2019. Liron is a leading sales professional who held multiple executive roles throughout his career. His diverse experience in sales across multiple industries helped him notice a sizeable gap in the market. Multiple businesses and companies with customer facing teams lacked the digital tools they needed to stay afloat in the evolving digital world. COVID created a new normal that made this gap more urgent to close than ever before.
BSELLER was born to empower customer facing teams with the most innovative tools and proven techniques to achieve quick and solid growth. Whether working from an office or with a distributed team around the globe, BSELLER can tailor the right toolbox and automations for you. 
CRM Implementation
Centralizing customer data on a cloud-based system, specifically tailored and optimized to achieve results.
Creating Automations
Automating repetitive tasks to clear more time for interactions, deep work and improved customer experience.
Lead
Generation
Finding new ways to reach and acquire new customers. Enhancing Networking & Digital Hunting skills.
Lead
Qualification
Improving conversion rates and efficiency. Prevention of wasting resources in the wrong places.
Sale Skills &
Process
Teaching digital communication skills and influence tools. New toolbox to manage sale processes.
Negotiation
& Closing
Training Negotiation & Closing masters. Principals, tactics, negotiation planing and how to track self improvement.
Developing Growth Engines
Defining new strategic growth engines for expansion and achieve results beyond organic sales growth.
Sales Management
Productive and inspirational team leadership. How to nurture growth and evolution in sales management.
Bseller tailored our SalesForce experience and fine tuned our sales process. Today we have a semi-automated process, better sales results with lower overhead and decisions are based on real customer data.
Bseller drastically improved our customer acquisition process. Their team customized the Pipedrive CRM to suit our unique needs, worked with us to develop a refined sales strategy, and taught our managers new sales approaches. I love working with them and especially appreciate their services, professionalism and flexibility.
It's hard to find real B2B sales experts that are willing to share their knowledge. I'm happy I found Bseller, as they provide a very updated and sharp approach to sales.
Bseller customized CRM provides an excellent solution for our sales team and is highly recommended. The innovation, variety of tools and automations in the system improve the sales process and the relationship with the customer.
I received a warm recommendation regarding Liron and the Pipdrive CRM. Liron and his team executed a quick and smooth transition to Pipdrive's CRM for my firm. Pipedrive helps me track my leads and allows me to give my customers more attention and better service.
Bseller produced a customized sales workshop for us which definitely resulted in increased sales and helped us achieve more growth! our sales team loved it!
I would recommend Bseller to any business interested in refreshing the sales team with new skills and methods. Great learning experience!
The Bseller content and activities were very insightful, innovative and contributed significantly to our sales growth. Bseller we thank you for your guidance!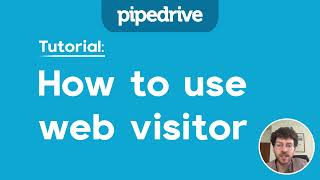 Converting Web traffic into B2B leads has never been easier. With the Pipedrive Web Visitors add-on you can get domain…
Contact Us Today
To Increase Your Sales